[LOG] AhnReport - Error Report
1. Creating an AnnReport File
AhnReport is a report file to collect system information, log files, and user system information related to our products.
The information collected is used only for trouble shooting purposes and is not leaked without permission.
1. Click [Download AhnRpt.exe (click)] to save to any folder.
If V3 is installed, it exists in the V3 installation path.
IS9.0 : C:\Program Files\AnLab\V3IS90\AnRpt.exe
ES9.0 : C:\Program Files\AnLab\V3ES90\AnRpt.exe
NET9.0 : C:\Program Files\AnLab\V3NET90\AnRpt.exe

2. Run the AhnRpt.exe.
3. Select Error Report at the top as shown below.

4. The [User Agreement] will pop up and click [I Agree] to continue.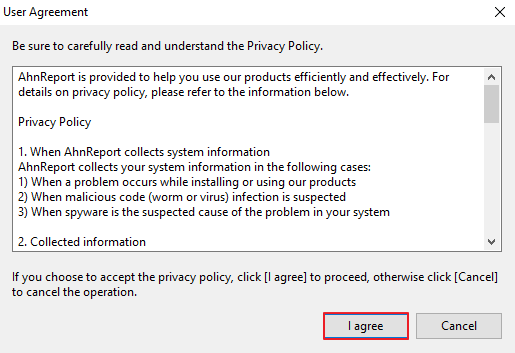 5. Please select items on collected files and fill in description , and click Save at the bottom of the pop-up screen.
6. On the Save As pane, specify a random location to save the file, then click Save.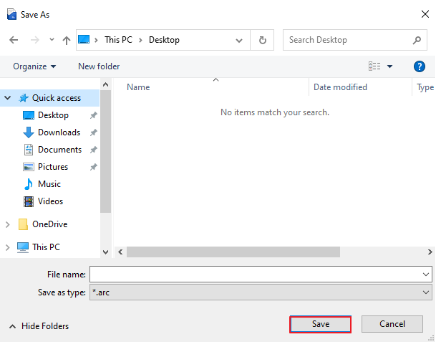 7. When the message "The operation completed successfully" is displayed, press OK and exit the report. the Ahnreport file will be saved in the form of a compressed file with arc extension.